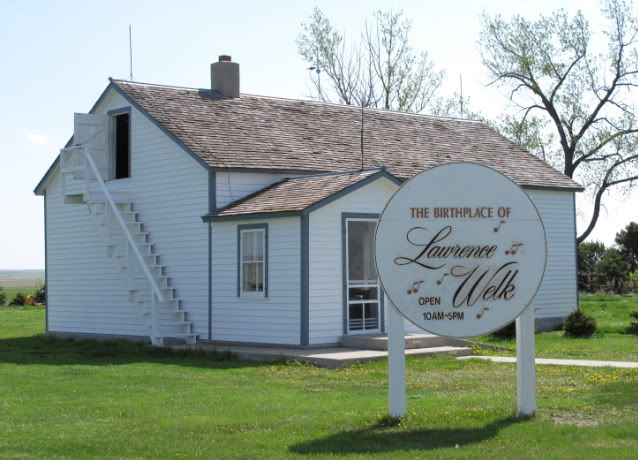 It may not technically be summer yet, but with weather in the 70s, graduations all around and a holiday weekend to enjoy - it sure feels like summer! Today we explored south-central North Dakota. It was my first trip along Highway 1804 and that is a beautiful drive. The water levels have been restored in the Missouri River and Lake Oahe. Can you hear the fishermen rejoicing? Our stops today included the Birthplace of "Champagne Music Maker" Lawrence Welk, near Strausberg. The home and buildings are in beautiful condition and our guide, Cecelia, was so interesting. There was some great history on the immigration of Germans from Russia.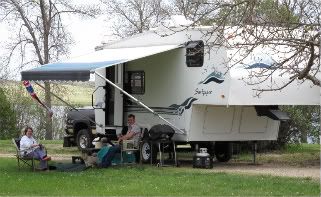 Next step ... well, after lunch in Linton ... Beaver Lake State Park. Sparkling blue water, hiking trails, and a campground about half-full. Here we ran into some friendly campers ready for a relaxing weekend. We saw a similar scene at Doyle Memorial State Rec. Area - it's like a hidden gem there, southeast of Wishek. And our final stop of the day was at Whitestone Hill State Historic Site - marking a deadly battle between Cavalry soldiers and Sioux tribes. Nestled between rolling hills and lake, there's a perfect little museum building with great displays. Walk to the top of the hill, and markers signify the loss of 20 soldiers. But the true story and sadness comes from reading about the losses of the Sioux bands.
It's a great time to tour North Dakota - so stop reading and get out there!